Here's the full collection of Candles, Candlesticks and Candelabras
There are two different set of animations, Confident and Fearful.
Here are the confident animations:
Here are the fearful animations:
There are also left and right turns, and a crouch where you search back and forth with your light for both types of candles.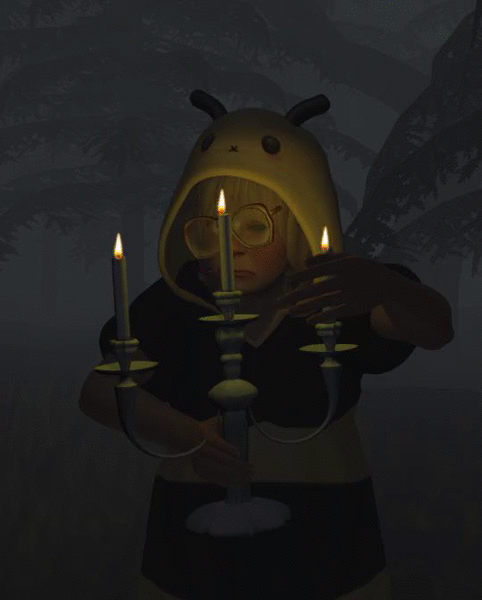 Click the candle to blow it out!
Puchase all of these items on the Marketplace or the Main Store.