Hello frens! I thought I'd do a rare update of this blog to introduce you to some of the September 2016 Arcade items by giving you a quick look at the animations!
Basically all the items in the gacha will be animated so far. Here, I'll show you.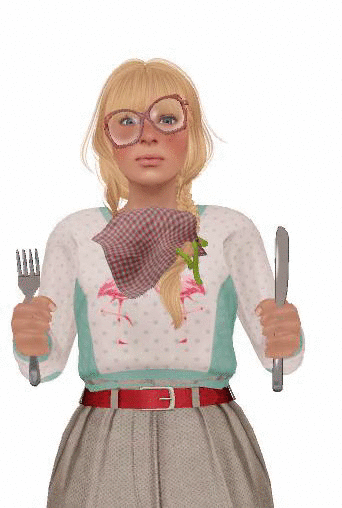 This is the
Hungry Hungry Chant
fork, knife and napkin. Click the napkin to start chanting!
This anim should hopefully work on most tables, maybe some chair adjustment might be needed is all.
Next we have a
Popsicle
that you just eat. You can click it to choose a color, it includes all solid colors plus a rainbow by menu. Face animations only work on system heads, obviously.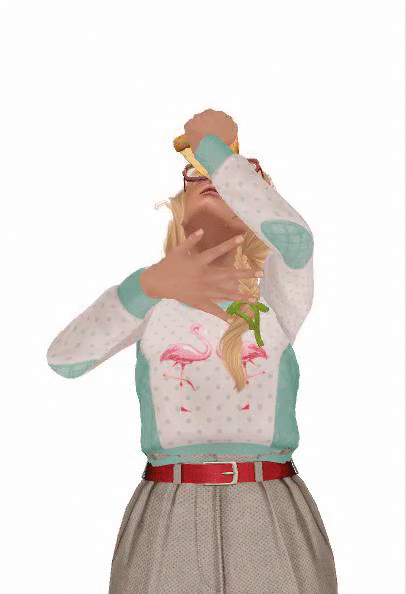 This here
Pizza
will disappear as you eat it. Once you ate the whole thing, you can just say /5 pizza and you'll get another slice to eat! Never run out!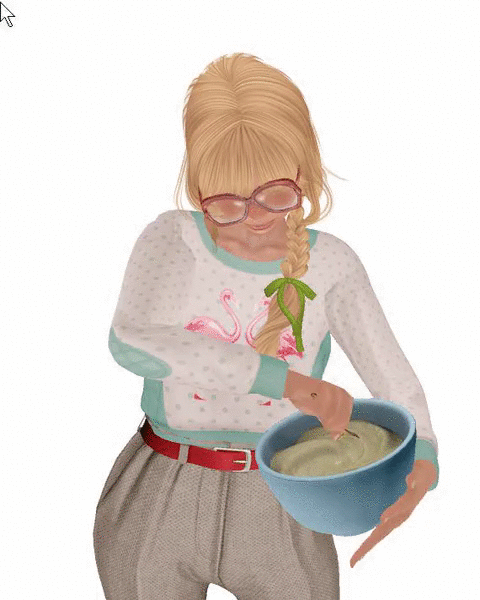 This
Mixing Bowl
will include a few different color bowls to win, and a menu option to change what it is that you're mixing. You'll need to wear the spoon to animate. This set comes with
two sizes
as well, Click the bowl to get your batter/dough options, and click the spoon (there's a large sphere around it so it's a little easier to click) to change between two animation sizes, Large and Regular. Large will fit most male avatars.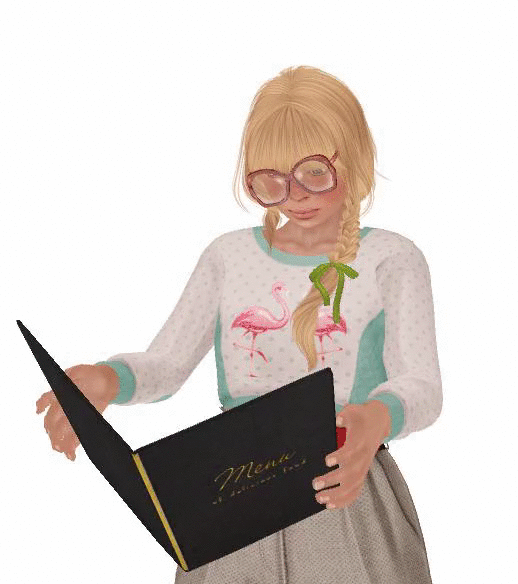 These
Menus
are animated to have you browse through them. There's two styles, a fancy style and a diner style.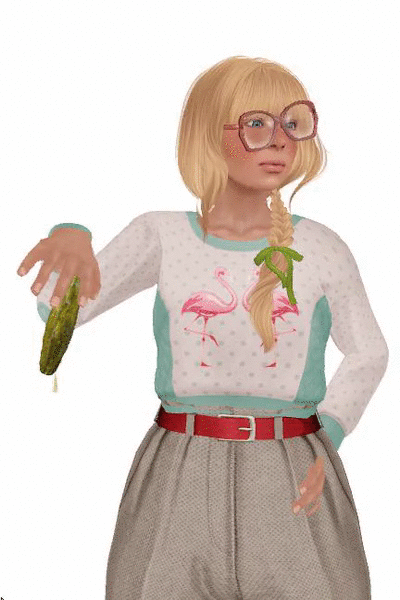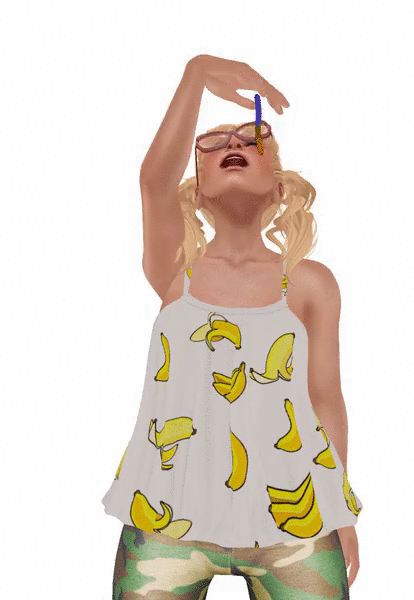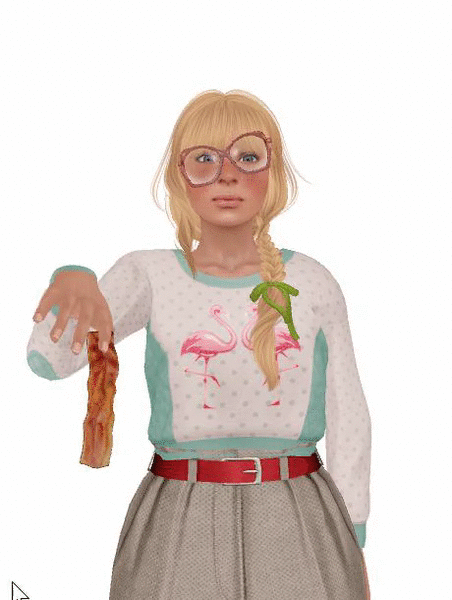 I'm calling these three items
Infinity Eaters
, because you eat them all up in one gulp, then you reach behind you and pull out another one from your pocket. There are
Pickles
,
Gummy Worms
(a different flavor after every bite), and
Bacon
. Wear and click to animate.
This just finished today, the
I'm So Full! Animation Override
You'll hobble around holding your belly and trying to keep it all in, pat your tummy and enjoy the uncomfortable satisfaction of all the food your av just ate! Also, your avatar will
belch at random
with sounds to ease up some of that pressure in your belly.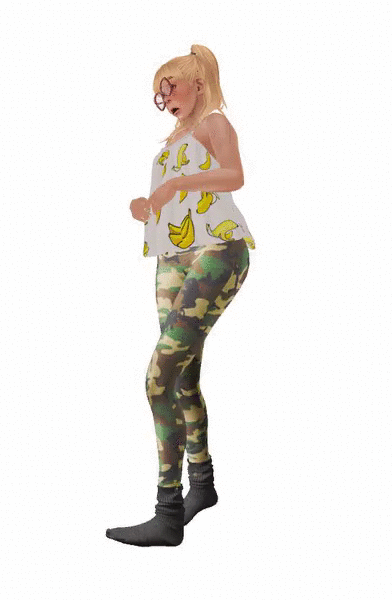 My machine will be priced between
L$25 and L$50
, as usual, never more than that, but not sure which yet. That's all I have ready for you right now! I might be adding more color options or whole new items later on, so keep in touch!
Love, Me, RC
Your best bet to keep up with what's new is to follow me on Plurk, Flickr, or the SL Group! Check out the Main store to subscribe to it.