Here's a little update of all the stuff I've been doing lately! tl;dr?
TP to the store
to just get started now!
Starting from where we left off, around Halloween
Oracle Boards!
The Multiplayer game is my favorite one. When you have two or more people to play, you can play just like a real board, where SOMEBODY is answering, you just don't know who! Check out the
detailed instructions
to see more.
The other board (Seen in the gif) is a one or more player game where you can ask a yes or no question and when you click the board it will answer it for you.
Moving right along to November!
Lunar Boots!
These are AO style animated boots that you wear and they'll make you bounce around, a salute to the 90s Moon Shoes that were so great even though my cousins never let me play with them.....
Come in four different colors and have two different walks and stands.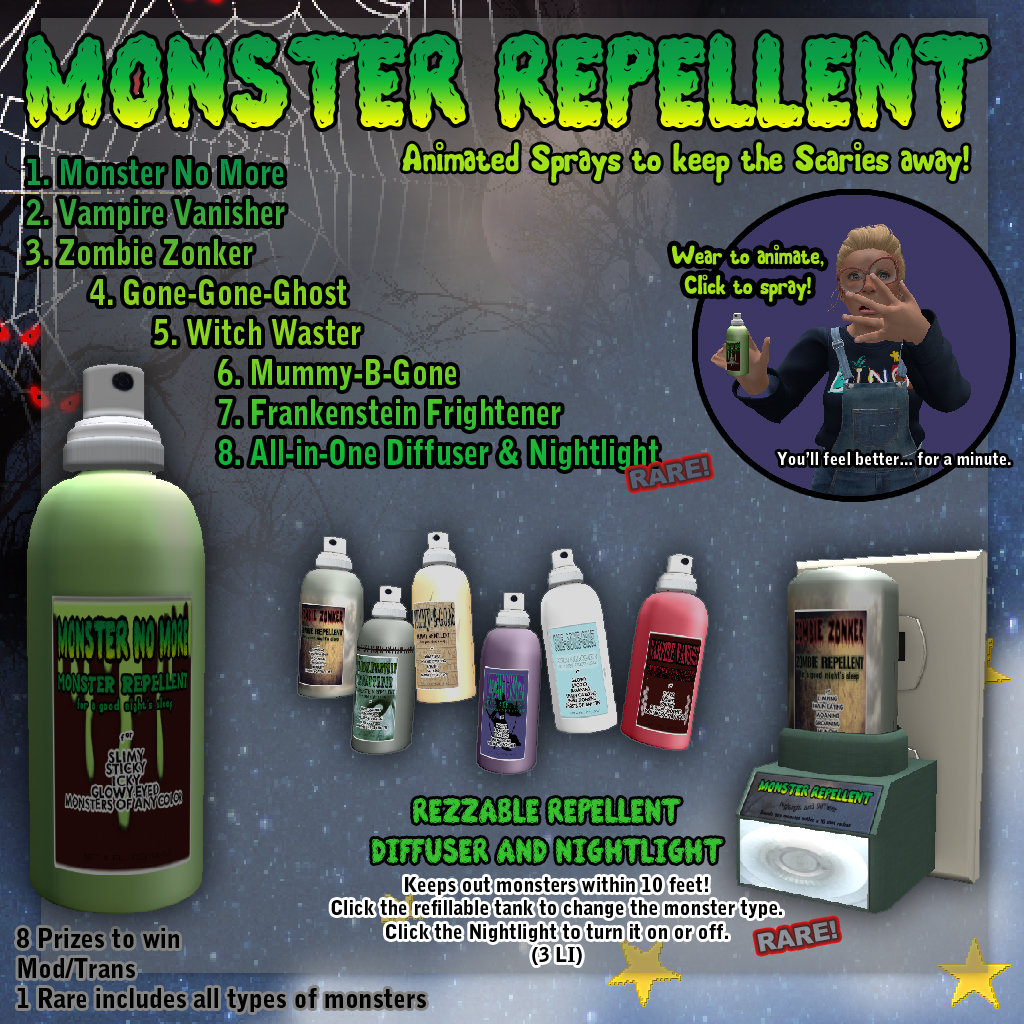 Now that we're up to today,
The Play Room
just opened up and my Gatcha machine has
Monster repellent!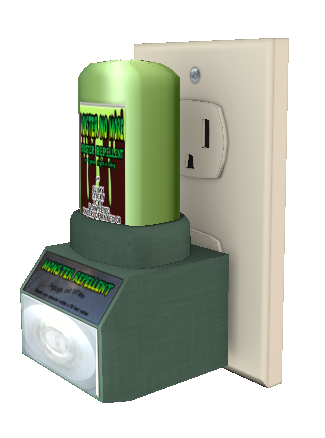 For post-halloween nightmares. This is a worn spray that animates you to be super scared, until you click it and spray the repellent around you. Then you feel better, for a minute...... There are 7 different Monsters to be afraid of, with the rare being a diffuser that you can put next to your bed and it will keep out monsters and scaries all night long without any effort on your part. Bonus nightlight built in so that you can see in the dark. 3 LI, click the bottle to change the monster type, click the light to turn it on and off.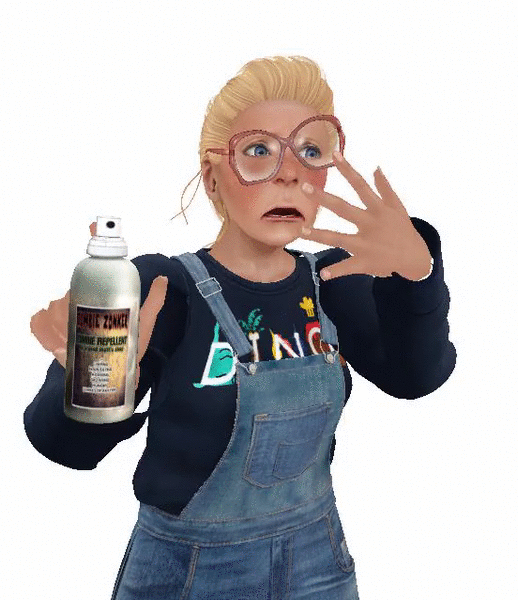 Okay, that's it,
Go get them
!